Vintage Gold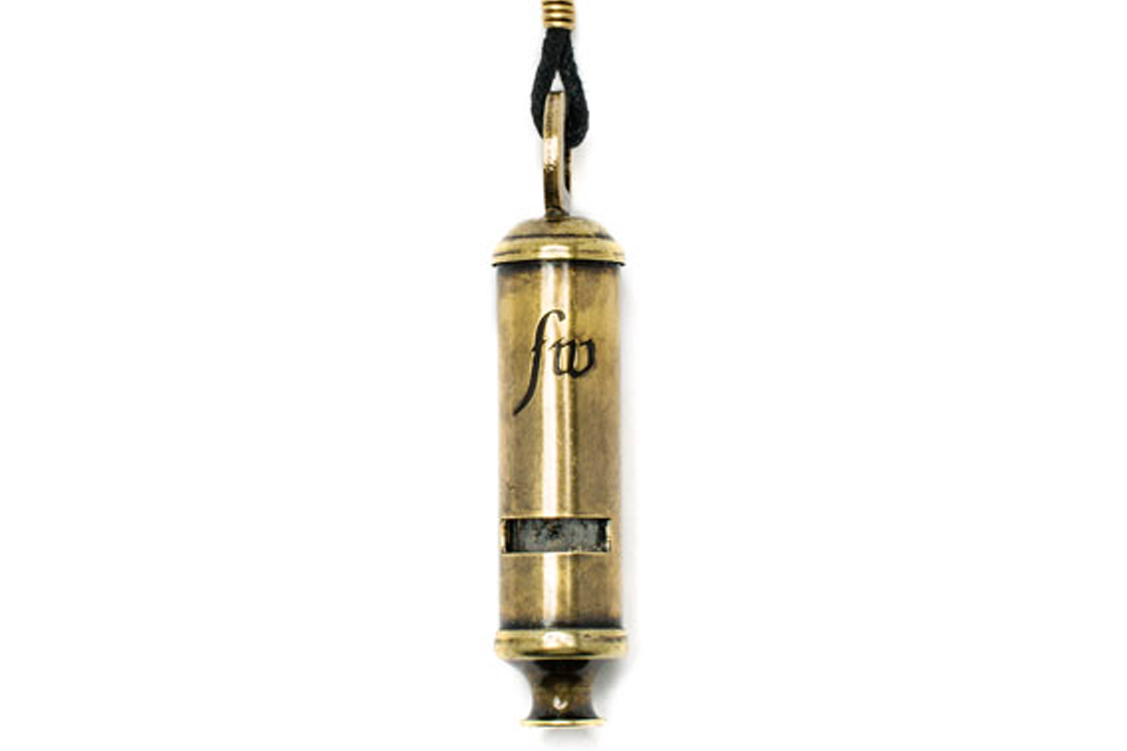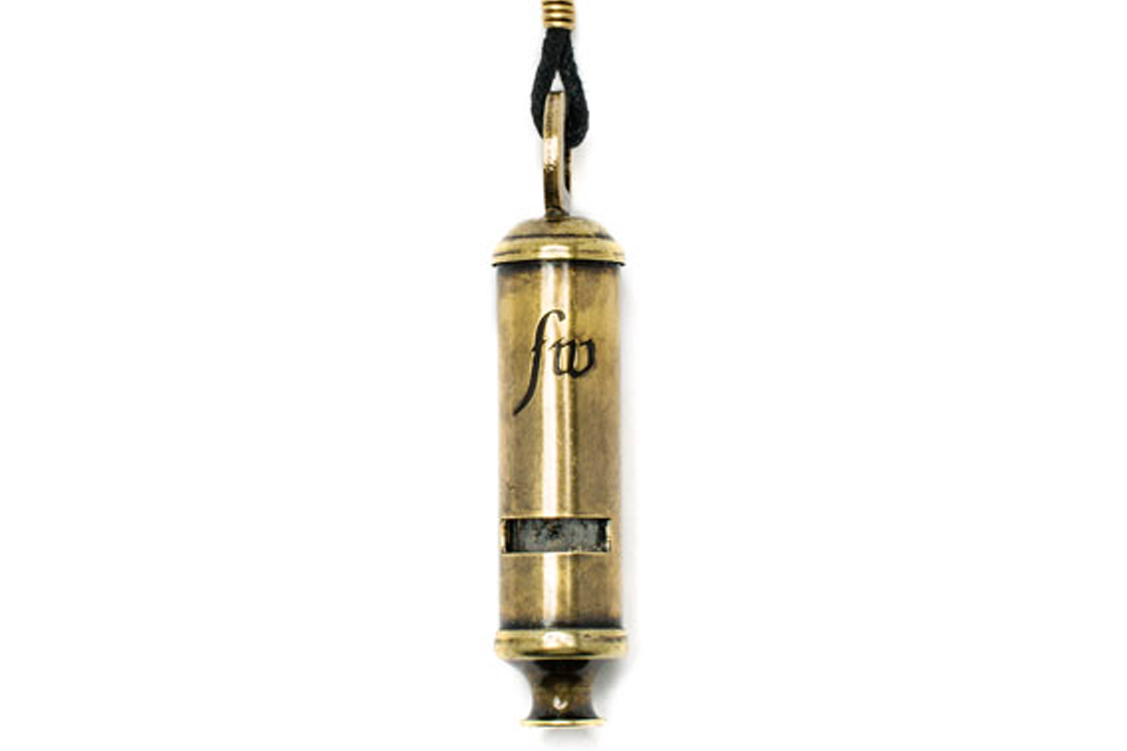 sold out
Vintage Gold
STORY
In the Winter of 2008, a young man walked into the Democratic Republic of Congo. Five escaped child-soldiers told him that boys, too small to carry a gun, were being sent to the front lines, armed with only a whistle. Since that day, a coalition of young and old, rich and poor, have fought - side by side - toward a dream most would call impossible. PEACE in CONGO Make their weapon YOUR voice
Be a WHISTLEBLOWER for PEACE
VINTAGE GOLD
It's a vintage gold whistle and hangs on a black waxed cotton cord with brass details. The vintage finish on the gold whistle gives it a timeless look.
SIZE: 8 x 1 cm
Cord: 82 cm
PACKAGE
We are genuinely proud of our new packaging. The paper is made out of unbleached and recycled material and it's held together by a waxed cotton thread with a Falling Whistles seal. The inside holds the story that we are still writing to this day, together, with you.

DELIVERY AND SHIPPING
All products ship from Sweden. Shipping to the rest of Europe and to USA usually takes 4-7 working days. We ship using FedEx International Economy with full tracking.
International shipping is free, but if you're looking to contribute more you can always choose to cover the shipping cost at the end of the check-out process.